Language
Rolka kotwiczna do pontonu + Profesjonalny klej PVC 2w1 DR.BOAT
Reviews

Shipping within

24 hours

Shipping price

12

The Availability Of

20

opak

The Weight Of The

0.15 kg
Zamówienie telefoniczne: 608069511
Description

Reviews & ratings (0)

Ask a question
Rolka kotwiczna do pontonu + Profesjonalny klej PVC 2w1 DR.BOAT
Rolka kotwiczna przegub liny z kablakiem do pontonu lub łodzi
Służy do mocowania na dziobie pontonu.
Zapobiega uszkodzeniu łodzi przez przesuwającą się linkę kotwicy.

Posiada kółko, po którym ślizga się linka. Zamkniecie z góry zapobiega wypadaniu linki. Można też wokół uchwytu owinąć linkę do cumowania.

Wymiary: 12 x 9 x 7 cm.
Profesjonalny klej PVC 2w1 na ponton basen DR.BOAT
Specjalizowany KLEJ DLA Pontonów i Basenów z PVC
DR.BOAT
2 W 1 (klej i łatka w płynie) z efektem spawanie na zimno.
SKUTECZNY KLEJ DO PONTONÓW, BASENÓW I INNYCH WYROBÓW Z PCV.
Oferujemy innowacyjny i specjalizowany nowy klej do naprawy wyrobów z PCV. Można nim kleić pontony, baseny, plandeki itp.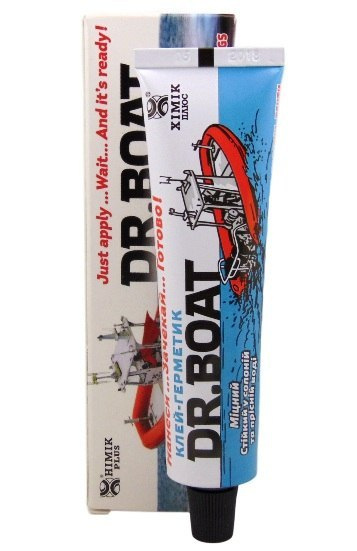 Główne zalety i różnice od innych klejów:
Klej jest specjalizowany. Formuła kleju jest tak opracowana, że może być użyty do naprawy przedmiotów eksploatowanych w wodzie słodkiej i słonej.
Można go używać jako standardowego kleju do klejenia łatek lub jako płynną łatę.
W czasie klejenia nie wymaga użycia utwardzacza i podgrzewania.
Po zaschnięciu zachowuje wytrzymałość i elastyczność klejonego przedmiotu.
Jest wytrzymały i elastyczny.
Klej jest transparentny i może służyć do naprawy przedmiotów o różnych kolorach.
Krótka instrukcja użycia:
Odtłuszczamy dokładnie klejone powierzchnie. Smarujemy łatkę i klejony przedmiot cienką warstwą kleju. Nakładamy łatkę na klejony przedmiot i dociskamy ją i utrzymujemy tak przez 1 min. Minimalny czas schnięcia to 6 h ale najlepiej odczekać 24h.
Wariant bez użycia latki:
Odtłuszczamy uszkodzone miejsce.
Klejony przedmiot należy zabezpieczyć przed poruszaniem się.
Smarujemy klejem uszkodzone miejsce grubą warstwą na powierzchni o 1 cm większej od uszkodzenia.
Nakładamy drugą grubą warstwę.
Po 5 godzinach zdejmujemy zabezpieczenie przed poruszaniem się a po 24 godzinach klejony przedmiot można używac.
W przypadku większych uszkodzeń (przecięcie powyżej 3 cm) naprawę przeprowadzamy używając siatki wzmacniającej, która jest w komplecie z klejem. Przygotowujemy siatkę o 2 cm większą od uszkodzenia. Powierzchnię dokładnie odtłuszczamy. Nakładamy klej na uszkodzone miejsce i wciskamy go w siatkę. Po 20 minutach nakładamy klej ponownie na powierzchni o 1,5 cm większej od poprzedniej warstwy. Klejone miejsce osiąga dostateczną wytrzymałość po 24 godzinac
DR.BOAT - to produkt, który zdolny na molekularnym poziomie usunąć praktycznie dowolny wyrządzony defekt wyrobowi z PVC tkanki.
· Wulkanizacja (monolit z wyrobem),
·
Są zachowane oryginalne właściwości podstawy materiału.
Produkt nie zamarza przy względnej ujemnej temperaturze, ale jednak nie warto czynić remont waszego wyrobu przy niskich temperaturach.
There is currently no comments or ratings for this product.
Recently viewed products

Other Customers also purchased

Similar products