Language
Płynna Łata do Gumy Liquid Patch EVA Tubka 7ml
Reviews

Shipping within

24 hours

Shipping price

12

The Availability Of

497

opak

The Weight Of The

0.1 kg
Zamówienie telefoniczne: 608069511
Description

Reviews & ratings (0)

Ask a question
Liquid Patch EVA "Płynna Łata" do gumy to prosta i pewna naprawa uszkodzeń butów i innych wyrobów gumowych w dowolnych warunkach, teraz nie trzeba używać ani suszarki ani łat ani kleju!!!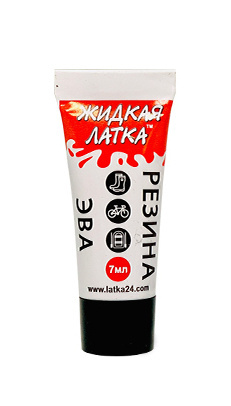 Niemal każdy wędkarz ma w swoim arsenale buty wykonane z tego materiału. I prawie za każdym razem, gdy ulegają uszkodzeniu, trzeba kupować nową parę. Dzięki nowemu produktowi "Liquid Patch (Płynna Łata) naprawa butów Eva" staje się nie tylko możliwa, ale i bardzo łatwa.
W przeciwieństwie do powszechnie znanej Liquid Latka (płynnego PVC), Liquid Latka Eva jest klejem i jest nawet łatwiejsza w użyciu niż wiele innych klejów typu "Moment".
Aby wykonać naprawę, należy odtłuścić klejone powierzchnie, nanieść klej na przyszły szew, mocno połączyć klejone powierzchnie i przytrzymać tak przez kilka minut. Po 2 godzinach but jest gotowy do użycia.
Podstawowe zalecenia dotyczące użytkowania:
1. Produkt nie zamarza we względnych ujemnych temperaturach, ale nadal nie warto naprawiać produktu w niskich temperaturach. Idealna łatka w płynie działa już od +10°C .
2. Nałożenie drugiej warstwy (jeśli to konieczne) Liquid Patch na "świeżą" pierwszą warstwę, najlepiej na opróżniony produkt.
3. Po nałożeniu Liquid Patch produkt można stosować po 2-4 godzinach.
4. Odtłuść naprawianą powierzchnię - znacznie usprawni to naprawę!
5. Ze względów estetycznych użyj taśmy elektrycznej (taśma malarska).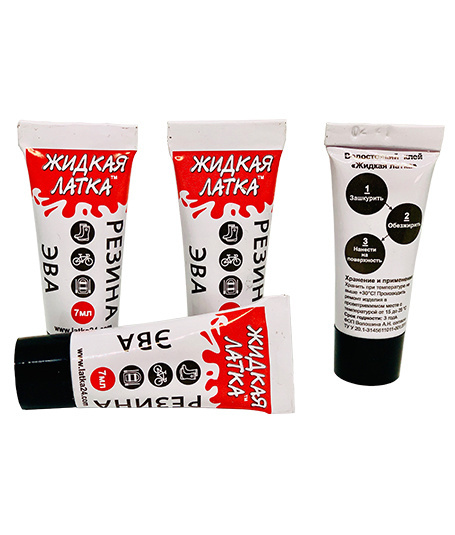 There is currently no comments or ratings for this product.
Recently viewed products

Other Customers also purchased

Similar products