Language
Nóż Survival z Zębami Piły Plastikowa Rączka
Reviews

Shipping within

24 hours

Shipping price

12

The Availability Of

0

opak

The Weight Of The

0.15 kg
Description

Reviews & ratings (0)

Ask a question
Oferowany model to wędkarski nóż ze stałą klingą i ostrymi zębami piły. Jest to również idealny nóż myśliwski.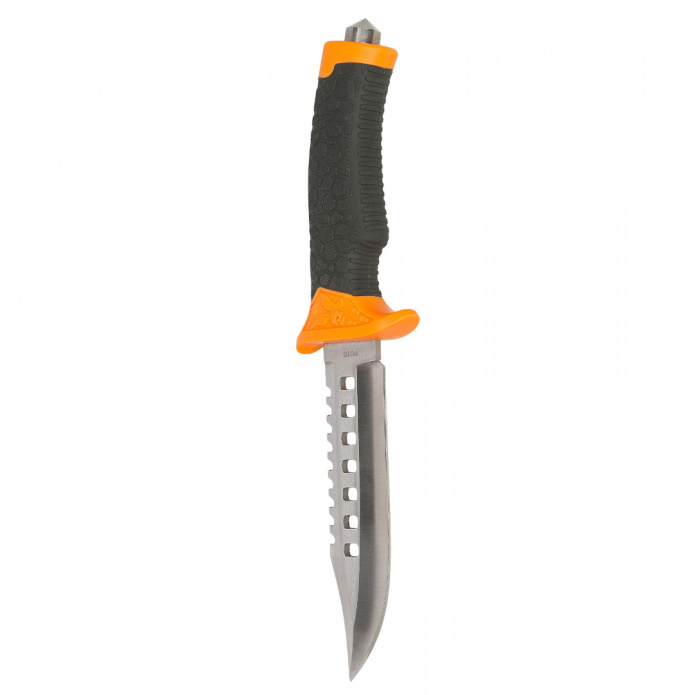 Zastosowanie wybranej twardości noża gwarantuje długie trzymanie ostrości oraz odpowiednią wytrzymałość klingi.
Wysoce ergonomiczna rękojeść wykonana z tworzywa wysokiego gatunku posiada gumową powłokę dbając o wygodę dla dłoni. Odpowiednia tekstura oraz profilowanie zapewnia pewny i bezpieczny chwyt podczas użytkowania.
Idealny nóż na biwakowanie, polowanie czy wędkowanie.
Parametry techniczne:
- Nóż ze stałym ostrzem , 11 cali (28 cm.)
- Ostrze wykonane ze stali nierdzewnej
- Cały nóż ma długość 28 cm
- Długość ostrza 15 cm
- Szerokość ostrza 3 cm
- 2 ostre ostrza z zębami piły do ​​krojenia rybich łusek, cięcia liny
- Rękojeść noża ma 13 cm długości
- Rękojeść noża jest dopasowana wysokiej jakości tworzywa ogumowanego
- Waga około 300 gramów
There is currently no comments or ratings for this product.
Recently viewed products

Other Customers also purchased

Similar products
Store temporarily unavailable